Zanzibar Spice Tour
HIGHLIGHTS
Walking in the spice plantation to sense the spice of the Island
Tasty tropical fruits & spices
Visiting the Kidichi Persian Baths built in 1850 by the first Sultan of Zanzibar
OVERVIEW
The history of Zanzibar would be incomplete without the cloves, nutmeg, cinnamon, pepper and many other spices which are essential ingredient in a Zanzibari's everyday life, it is the island's connection to spices and herbs. Zanzibar and Spice is a romantic entanglement that dates back to the 16th century. Apart from being an important commodity on the trade routes. They can be seen in the plantations just outside Zanzibar town, this is also a fantastic opportunity to see the countryside and rural areas of Zanzibar and also connect with local people. We have developed a special Spice Tour with in-depth information not only about spices, but also organically grown herbs and detailed descriptions about their uses in traditional dishes, as cures for ailments and even for dyeing traditional ceremonial outfits for weddings and festivals.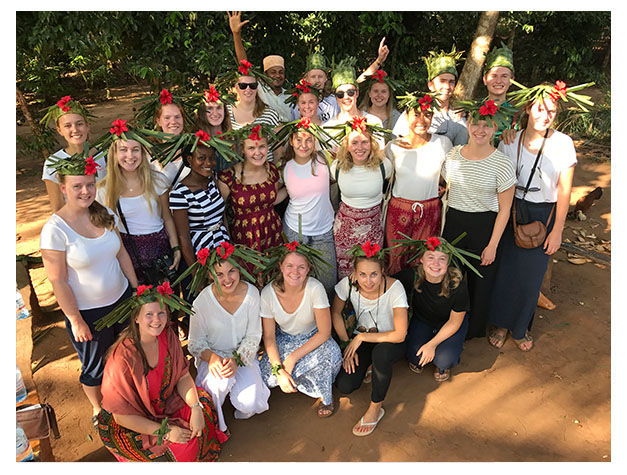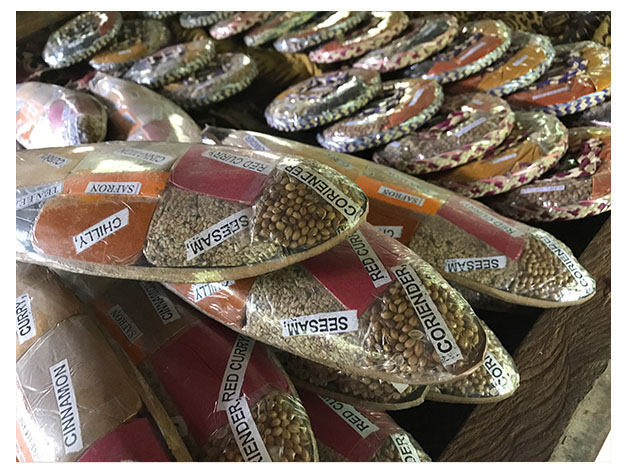 Our guided walking tour passes through villages and spice plantations, a walk through the farms as spice farms workers climbs trees, seek out specific plants and cuts off various barks, letting you see, feel and taste everything. You will be decorated with palm-leaf accessories such as ties, rings, bracelets and glasses. The tour includes visiting the Kidichi Persian Baths built in 1850 by the first Sultan of Zanzibar as a gift for his Persian wife. At the Spice farms is the best place to buy fresh spices directly from the source. The half-day trip includes transport, guide and entrance fees.
ITINERARY
Visit the Kidichi Village
The Spice Tour begins at Kidichi Village to visit the Persian Baths built in 1850 by Seyyid Said bin Sultan for his wife Princess Shehrzard. They are referred to as "Persian" because their construction was commissioned to Shirazi architects. The word "Hamamni" means "the place of the baths".
Visit the Kizimbani Village
The Zanzibar Spice Tour proceeds to the Kizimbani Village in the Central District to visit the spice farms to see, smell and test varieties of tropical fruits and spices such as black pepper, coriander, cardamom, cinnamon, cloves, ginger, vanilla sticks, lemon grass, nutmeg etc.
INCLUDE:
Pick up and drop off from your Hotel
Entrances fees
1L bottle of mineral water
Transport waiting charge
Experienced Professional Tour guide
All taxes, fuel surcharges and service fees included
EXCLUDE:
Medical insurance
Flights
Visa
Expenses of a personal nature